Facebook
Consider Deleting your Facebook
If are you aren't actively using your Facebook, the easiest way to protect yourself is to temporarily deactivate or permanently delete your account.
See what the public can see about you
It's common that anyone with a Facebook account (i.e., a Facebook user that isn't a friend or friend of friend) can view your photos, friends, tagged locations and things that you have liked. Check to see what your profile looks like to the public by using Facebook's "View As" feature.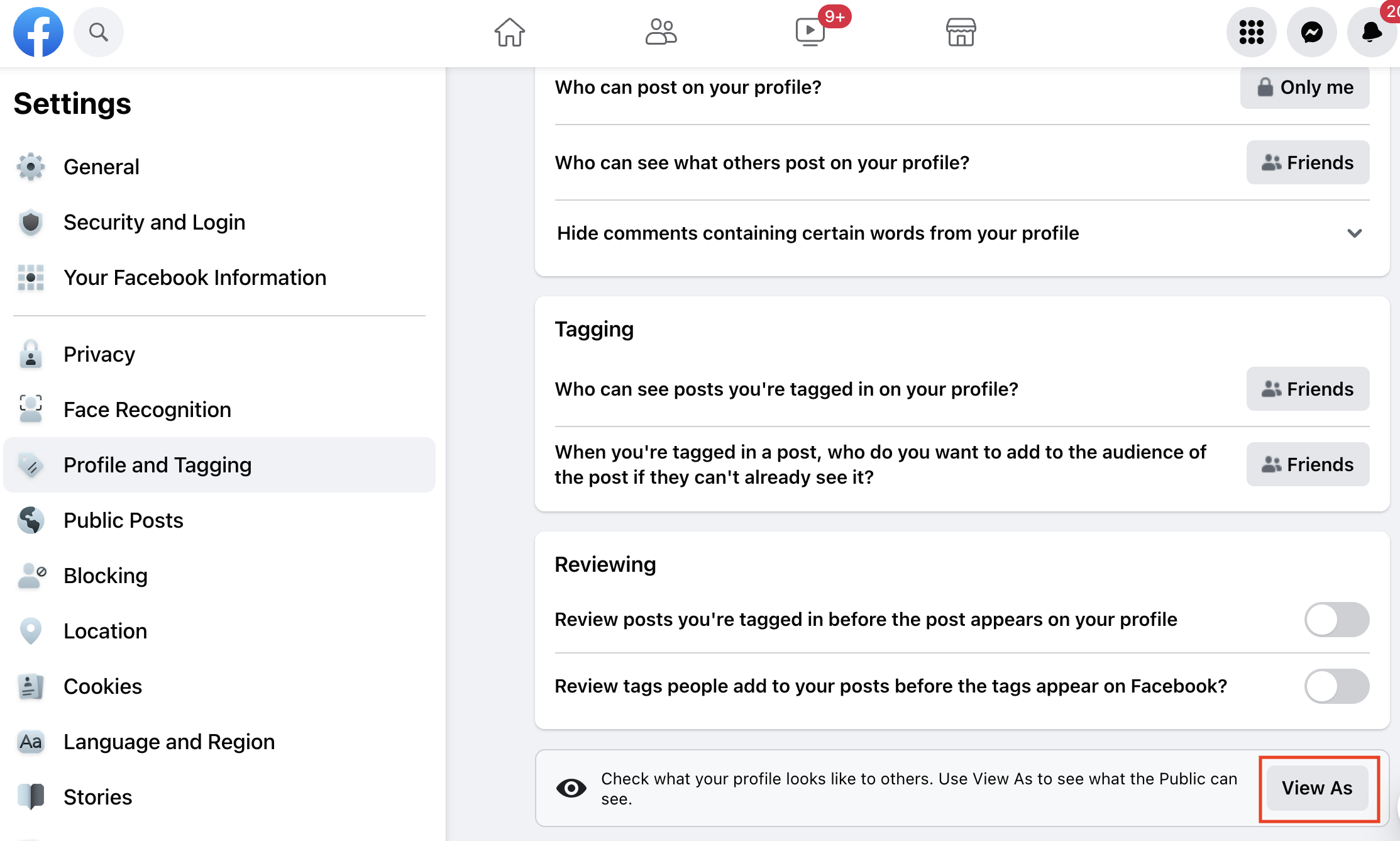 Privacy Settings
Facebook doesn't have great defaults for your privacy. Here are some safe settings that you should apply to your Facebook to limit the amount of information that is made public.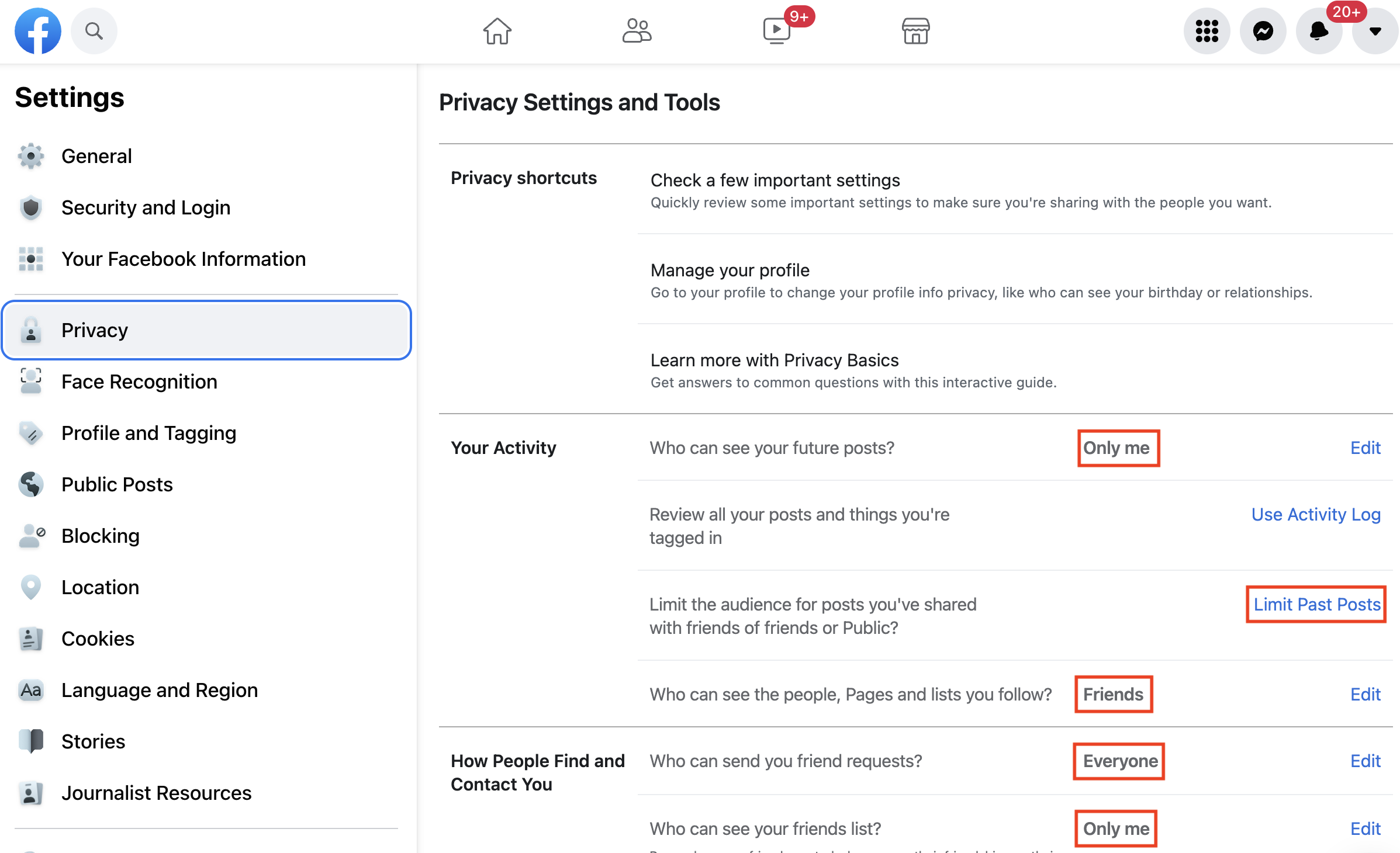 Privacy Checkup
Facebook provides a Privacy Checkup that provides a good overview on the information you share with others.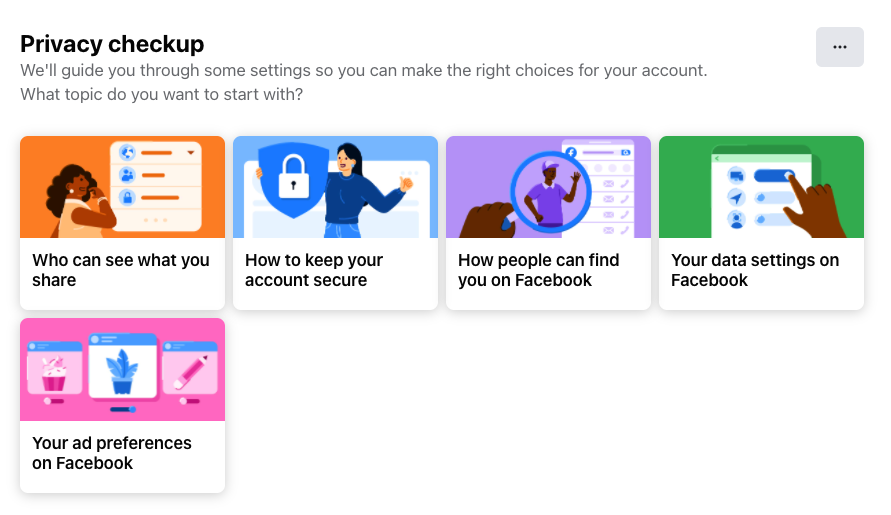 Remove Apps
You should not use Facebook to log into other sites. Review and remove apps that you have given access to.
Limit Ad Settings
Limit the information that Facebook can use to show you ads in your Ad Settings.
As with any application, you should also do the following:
Remove your mobile phone number. With a SIM swapping attack, it might be possible for an attacker to get access to your Facebook account.
Use two-factor authentication
Use a strong, unique password